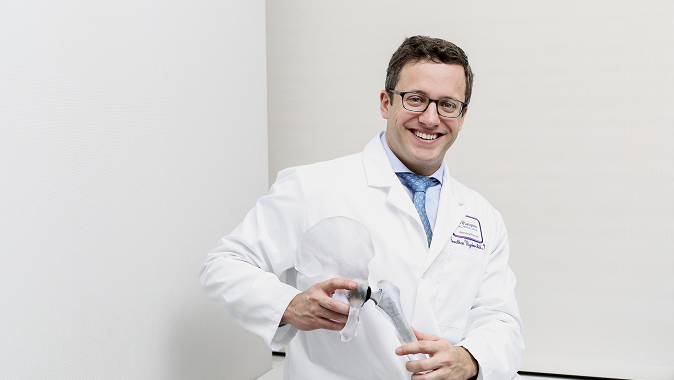 Industrial use of 3D printing is increasing and medical uses of the technology are among the most life-changing applications of the technology.
With 3D printing, doctors can take imaging data from a patient and turn it into a three dimensional medical model.
The Healio Orthopedics Today article, Preoperative planning with 3-D printing may increase efficiency in total joint procedures, explains that 3D models are being used to practice a joint replacement surgery before the surgery is performed on the patient.
The result should be a safer operation because the surgeon can see the potential hurdles ahead of time.
Revision surgery, like revision total hip replacement, may be one of the best uses of 3D printed medical models, according to Craig J. Della Valle, MD, professor of orthopedic surgery and chief of the Division of Adult Reconstruction at Rush University Medical Center.
"The most obvious application, in my mind, is to get a CT scan and then build a model of the pelvis that you can understand and preoperatively plan with the model in your hand to get a preview of what you are going to see in the OR," said Dr. Della Valle.
"If the manufacturer can print you an implant that fits the defect well, then that would make it a lot easier than what we are doing today."
Read the full article here.