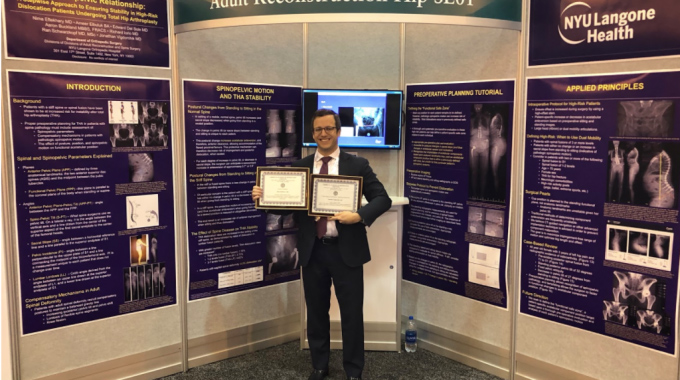 Dr. Jonathan Vigdorchik, MD has completed a groundbreaking study which developed a new assessment tool to help identify patients who are at a higher risk of post-surgical hip dislocations. As the lead doctor in this study, Dr. Vigdorchik aimed to develop a tool that would make hip replacements, which are already the most successful surgery in the world, even better for patient outcomes.
With more than 2.5 million Americans currently living with hip replacements, Dr. Vigdorchik's risk prediction model would allow more patients to avoid complications post-op. This research study focused on the "'spinopelvic relationship,' which changes position of the hip socket and may cause an implant to dislocate in a person with spinal deformity."
Dr. Vigdorchik has long been interested in bettering the technology used for hip replacements in order to improve the longevity and success rates of each surgery.
As an assistant professor in Orthopaedic Surgery at NYU Langone Health, Dr. Vigdorchik created a "new risk prediction model and treatment algorithm can help identify patients at high risk of postoperative dislocation following a hip replacement who may benefit from the use of alternative implants."
For more information on this groundbreaking study, be sure to read the article here.