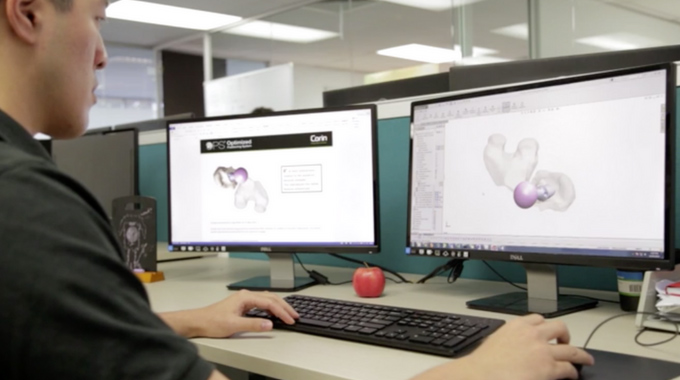 Corin, a leader in orthopedic innovation with a range of hip, knee and ankle implants, announced that "the first-ever functional, patient specific hip replacement procedures were performed" using their Optimized Positioning System (OPS™):
OPS™ is the first FDA-cleared technology to help surgeons achieve functional, patient-specific component alignment in total hip replacement.
Dr. Jonathan Vigdorchik of NYU Hospital for Joint Disease in New York City performed one of the first hip replacement surgeries in the United States using OPS™.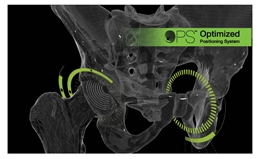 During the week of November 7, 2016 only 25 total OPS™ were performed around the country.
"While we have made great progress making surgery less invasive, we have been on a quest for a better way to place components based on individual patients' needs," said Dr. Stefan Kreuzer of Inov8 Orthopaedics in Houston, who was also one of only a handful of surgeons to use Corin's new technology.
"Corin's OPS™ technology optimizes the orientation of each individual patient's acetabular component by incorporating functional assessments into the planning phase," said Jim Pierrepont, PhD, Corin's Head of Technology.
"The system allows surgeons to understand the biomechanics of each patient's pelvis during daily activities, creating the critical inputs required to optimize surgical outcomes and streamline procedural workflows," said Pierrepont.
Read the full article here, First-ever functional, patient-specific hip replacement procedures performed in the USA.
Watch this video for more detailed information about the OPS process: