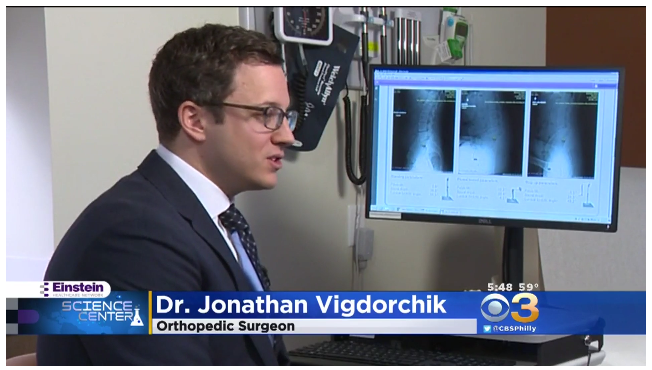 Before Dr. Vigdorchik performed OPS hip surgery on actor and photgrapher Roderick Duhaney.
Before the surgery Duhaney couldn't climb the three flights of stairs to his apartment without pain, he relied on daily doses of pain relievers, and his abilities to perform his work suffered greatly.
After the procedure Duhaney's chronic hip pain was eliminated and by using this new approach to hip surgery, he was back to work quicker than he would be with a traditional procedure.
"If you took away the scar, if you took away my memory of the process I wouldn't know anything happened," Duhaney said.
With OPS surgeons use multiple x-rays of the hip and spine to personalize hip replacement surgery because every patient is different. The resulting 3D model shows exactly where to focus.
"Now we realize that the spine really controls how the hip moves, controls how the hip replacement functions, and the hip controls how the spine functions," said Dr. Vigdorchik.
"I've pretty much done the surgery before I've even started," said Vigdorchik.
To find out if OPS hip replacement surgery is right for you, click here to schedule an appointment with Dr. Vigdorchik.