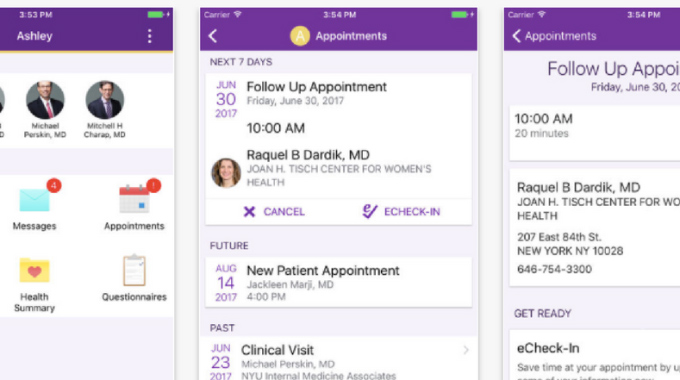 Planning for a same-day discharge hip replacement is no different than a regular hip replacement, except there's a little more preparation that goes into making it happen beforehand. Everything that we would normally teach you in the hospital, we will teach you in the weeks before surgery.
It's important to have a lot of family support, or somebody who can help you through this operation. We ask you to elect somebody as your "coach."
Your coach will go with you to the joint replacement class where you learn how to do your physical therapy exercises. YES, you will actually start learning your physical therapy exercises prior to surgery, as well as learning how to use a walker and cane. That will allow you to be ready for your surgery date and the quickest possible recovery.
Two weeks before surgery, you'll meet the anesthesiologists to make sure that everything is safe for surgery, to rule out any medical and anesthesia complications.
Also, prior to your surgery, you'll be able to pick up your prescribed medications to prepare for the procedure. At most pharmacies, you can pick them up a day or two beforehand.
With all of this preparation, the time in the hospital is minimized and you will be able to recover in the comfort of your own home beginning on the day of surgery!
Tips for Dealing With a Hip Replacement in New York City
If you live in a walk up building, we recommend that you try and arrange to stay with a friend or family that has an easily accessible home. However, we understand that sometimes, in New York City, there's nothing you can do to avoid the stairs.
In these cases, we know you're going to have to take the stairs following your surgery, but we won't let you tackle that obstacle yourself. For example, we will work with you to learn a "one leg at a time" technique in the hospital before you even go home.
One of the benefits with same-day discharge is that patients will have attended a joint replacement class beforehand, which is where professionals will teach you how to do stairs and things before you even have surgery.
In terms of getting to and from the hospital, you're going to want to take a car service, or we can arrange transportation for you to get home afterwards. Typically, using public transportation in New York City will be difficult for maybe two to three weeks after surgery.
However, we now have telemedicine visits to replace your initial in-person office visits after surgery to help you avoid the hassle of transportation to and from the city.
Telemedicine for Hip Replacement Recovery
Two weeks after surgery, we use something similar to Skype or FaceTime to replace your initial visits. This way, we won't need to see you back in the office until six weeks later, when it will be more comfortable for you to get around on public transport or by driving your own car.
NYU has an app called MyChart and, through that, you can log on to your account, press a couple buttons, and start the telemedicine visit from your home! You can use any laptop or desktop with a camera installed.
We also use an app called Force, which is an an online platform where you log in almost every day through the healing process. It gives exercises to do and shows you videos with instructions. Perhaps most importantly, through this app, you can also contact my office manager, my nurse practitioner, and myself through a text messaging feature! Using Force, we can respond to your messages very quickly instead of you having to call the office, leave a message, wait for somebody to call back, and play phone tag.
In the past, we would send a physical therapist and a nurse to visit your home, just about every other day. With the Force app, most people, especially same-day discharge candidates who are very active as it is, and are healthy patients, may not need a physical therapist visiting their house by electing to do self-directed exercises.
Same-day discharge patients have been very happy not having a nurse or a physical therapist come out to their house. As long as you are dedicated to doing their exercises, they may enjoy a quick recovery.
Driving After Hip Replacment
If you have a right hip replacement, there will be a span of about a month before you can drive. If it's a left hip replacement, you should be wary of driving while you're on narcotic medication. However, once you are off the medication, you may carefully resume activities like driving - as long as you don't have a stick shift!
Sleeping After Hip Replacement
It will probably be uncomfortable to sleep on the side of your hip replacement for a few days, maybe up to a week after. But after that, you should be able to sleep on your side or on your back. One method that we recommend to increase your comfort while sleeping throughout the healing process is by putting a pillow in between your legs when you're sleeping on your side.
Make an appointment with Dr. Vigdorchik today if you're experiencing hip pain.